We believe long-term success
requires a long-term point of view.
Asset management includes more than paper investments. At Axial, we help families in managing a wide array of assets. Our integrated property management and advisory services help families in realizing the full potential of their real estate holdings, companies, and portfolios. Our team can provide consolidated reporting on various family investments, allowing the family to see their entire financial picture all in one place.
For traditional liquid investments, we advise families in the areas of asset allocation, portfolio manager selection, and tax implications. Fees and costs associated with each allocation are carefully reviewed, as one of our primary goals is to keep investment-related costs low for the family.
Axial Family Advisors' Professional Partners
Our ability to offer investment advisory services comes via our relationship with Sagepoint Financial, a division of the Advisory Group- one of the leading providers of independent broker-dealer and investment advisory services in the United States. Custodial and clearing services are provided by Fidelity Investments' National Financial Services (NFS) division.  Established in 1983, NFS is one of the largest providers of brokerage services for independently owned financial firms. Its parent company, Fidelity Investments is one of the world's largest providers of financial services with custodial assets of $11.1 Trillion*.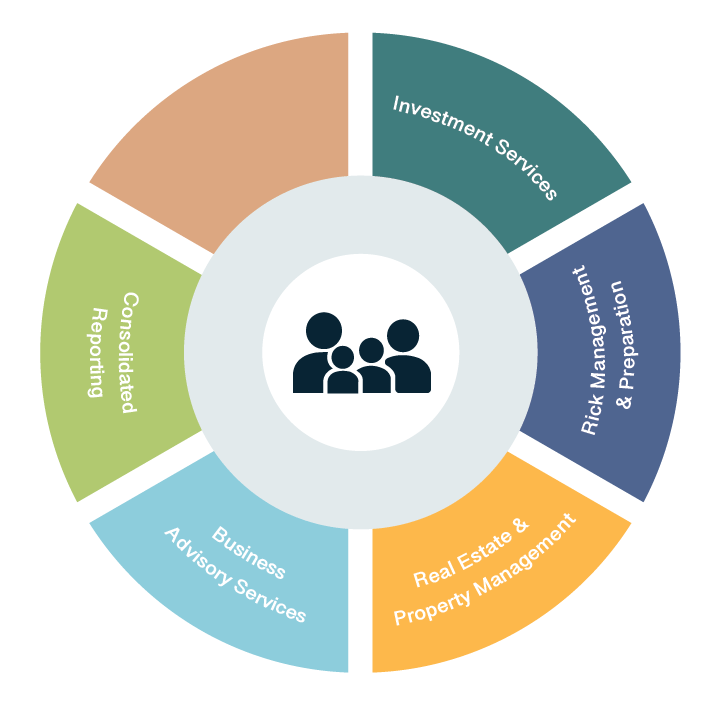 Axial's ability to assist in asset management generally falls within the following areas:
Real estate/ property management
Traditional paper investments (stocks, bonds, review and selection of portfolio managers, etc.)
Illiquid investments (limited partnerships, hedge funds, private placements)
Family business interests
Multi-generation trusts
Private foundations
* Dates as of (03-31-2023)