We believe success stems from
planning for generations,
not just years.
Listening to the concerns of the firm's existing clientele, in 2016 Axial Family Advisors took steps in the direction of offering trust and estate planning services. Our goal is to provide ongoing service for multiple generations after the death of a matriarch or patriarch.
Our affiliated estate planning attorneys* provide the knowledge and experience found in large law firms, while giving our clients the hands-on service and attention to detail that only a smaller firm can truly offer. Whether our client's estate planning requires a will and probate administration or a complex trust structure for maximum protections, our lawyers strive to go beyond the customary services, tailoring their work to the specific needs of each client.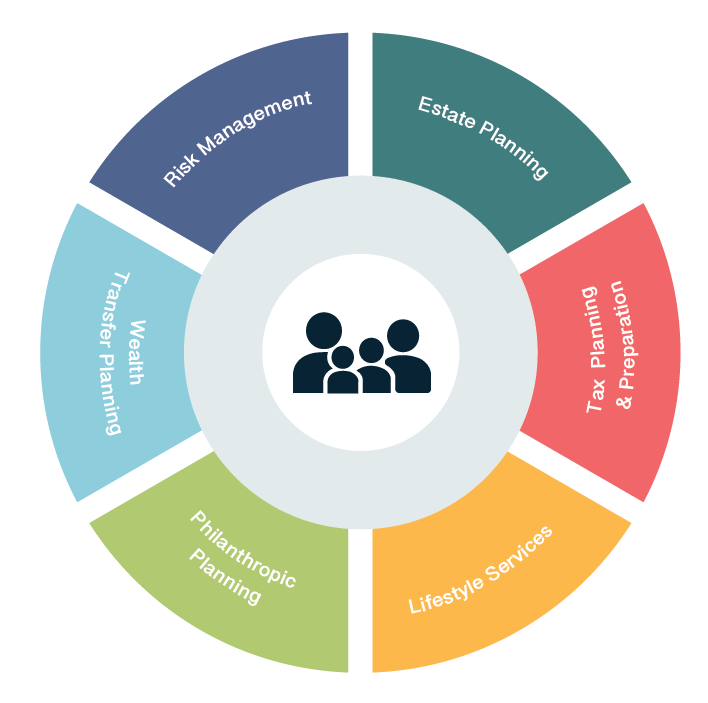 Our core services include: 
General Estate Planning
Wills & Trusts
Probate Administration
Avoiding or facilitating the probate process
Directing the transfer of your wealth after death
Elder Law
Shielding your assets from current or potential creditors
Ability to act as a fiduciary & trustee
Special Needs Planning
Insulation of rental properties to reduce your exposure to potential lawsuits.
Protection of business assets and accounts receivable from potential claims.
*All legal services are provided by attorney's licensed to practice in the state of Florida. To avoid any real or perceived conflicts of interest Axial Family Advisors requires that clients pay for legal services separately from all other service fees. Legal fees are billed directly by the attorney and not billed by Axial Family Advisors. The relationship between Axial Family Advisors and its attorney relationships is strictly on a referral basis and neither Axial Family Advisors nor the attorneys in our network share revenue or fees.