We believe it takes a family
to guide a family well.
Multigenerational wealth planning is individual to each family. It is no surprise that discussing, and agreeing upon, financial affairs amongst families can sometimes be tricky. Whether the family's wealth was generated by a senior executive now in retirement, a highly skilled and trained professional, or closely held business, the decision on how to pass on wealth and who will retain control of major decisions is not easy.
There are many families that may not have been as exposed to concepts and ideas of multigenerational wealth planning. The patriarchs and matriarchs of these families tend to be the first or second generation to attain their current level of net worth, which means their assets were not inherited from generations of perpetual wealth. One of our main goals is to provide the families we serve with the knowledge, tools, and ability to give purpose and clarity to the management of the family's wealth for future generations.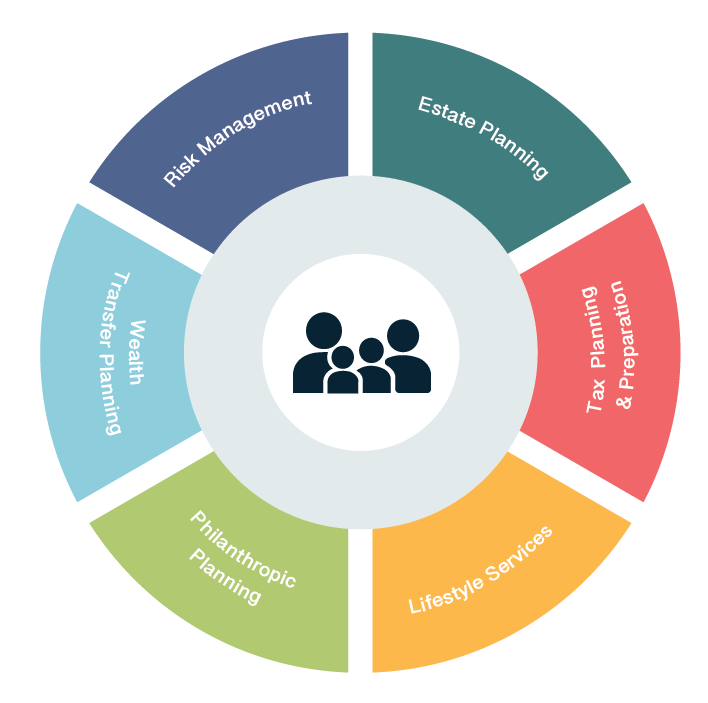 Family governance encompasses several areas:
Family governance retreat (every 1-3 years)
Family leadership team
Family board of directors
Education of family members
Philanthropy/charitable giving
Mediation of family disputes