We believe dreaming big
requires planning big, too.
We stay abreast of changes in the tax code and evaluate potential impact to deliver proactive plans through in-depth tax and wealth retention advice, income tax planning*, personal finance planning and retirement, and estate planning. Our accounting relationships of CPAs & CFPs work with our family officer to bring strategies in these areas to fruition.

Insurance contracts are also reviewed and evaluated annually. With ongoing changes in tax and insurance regulations, along with life events, our team helps families in understanding what insurance policies they own and what risks they are protecting.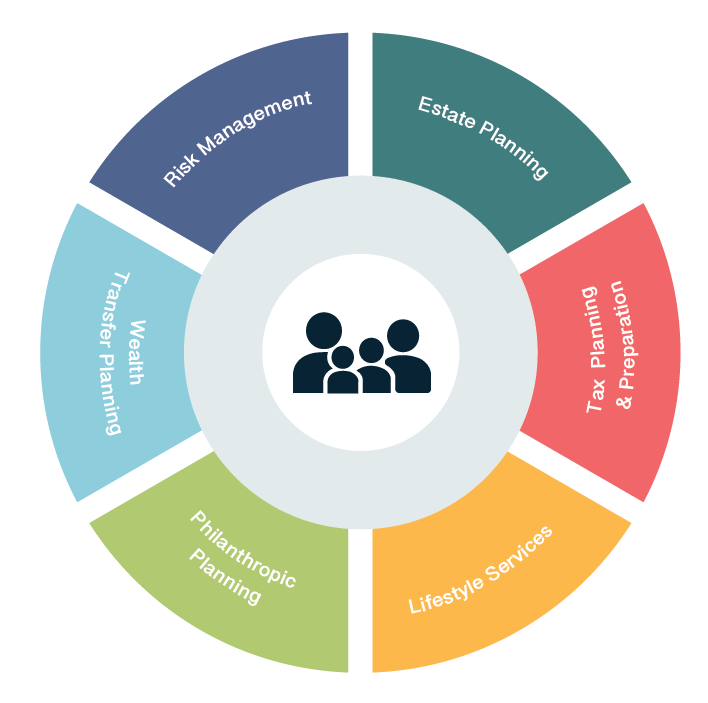 Coordination of financial affairs: 
Family Dashboard
Assist family in overseeing and managing asset allocation decisions
Tax Advisory Services*
Coordination of Domestic & International Assets
Financial Statement Preparation
Legacy Planning
Charitable Planning
Property Management